Company History (1982-1995)
Neway International Trade Fairs Ltd. is the pioneer of Exhibition & Convention industry in Hong Kong & Mainland China. Since early 1980's, we established Hong Kong Jewellery Fair, Furniture Fair, Footwear & Leather Goods Fair, etc. Business covered China, Thailand, Germany, the USA....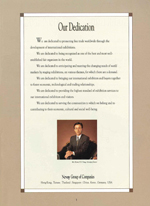 ---
About Us (2001 till Now)
Neway International Trade Fairs Ltd. specializes in organizing large-scale international trade fairs in Hong Kong, Mainland China and other countries, offering excellent trade opportunities to a wide spectrum of industries including jewellery and accessories, golf, sports and fitness, education, etc.
Our fairs attract an annual attendance of over 800,000 visitors from Hong Kong, China and 60 other countries. All Neway Fairs provide manufacturers and buyers from different sectors an effective channel to conduct business, consolidate contacts and promote corporate image.
Building on over 30 years of experience, our highly trained team of exhibition professionals ensures that exhibitors and buyers receive service of the highest standards. Extensive research, in-depth marketing, and effective publicity, promotion as well as professional on-site management ensure that every Neway fair is a success.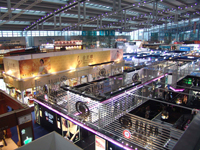 ---
Corporate Responsibility
Neway Internatioanl Trade Fairs is always aware of its responsibilities not just to its clients, but also to its employees, partners, local communities and the environment. Through partnerships with various public, private, non-profit organizations and social enterprises, we aim to play a greater role in helping the needy and building a more harmonious society. Neway Internatioanl Trade Fairs is honored to have been awarded the "Caring Company" logo by The Hong Kong Council of Social Service for 6 consecutive years as recognition of its outstanding performance in corporate social responsibility.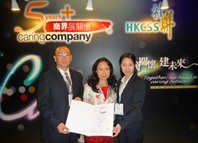 Community

Neway Education Fund

Through the annual Hong Kong International Education Expo, we have set a long-term goal to promote the intrinsic value of education. We believe that there are endless opportunities in life and young people should be encouraged to seek new horizons with integrity and vision.

The Fund is comprised of the following categories:

- Neway Achievement Award which commends community leaders who have excelled above the conventional educational and social framework and whose integrity, perseverance, and vision are to be treasured. Past awardees include Mr. Cheung Wai Leung, Mrs. Christine Liao, JP, Ms. Maria Lee, Ms. Mary Pandora Cheung, Mr. Lo Koon Chiu and Ms. Yu Chui Yee.

- Moral Excellence Award which commends outstanding students who excel in areas other than academics and who face challenges with a positive attitude and integrity. Over 30 secondary students have benefited from the scholarship.

Partnerships with Youth Groups

Since 2003, we have been providing free rental space at our education expos for local youth groups every summer to promote their missions and services. Our long-term partners include:

Hong Kong Youth Association
Hong Kong Youth & Tertiary Students Association
Hong Kong Youth Power Association
The Hong Kong Award for Young People
The Hong Kong Federation of Youth Groups
Youth Network
YouthOnline Association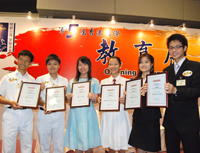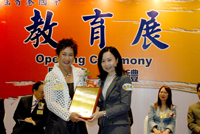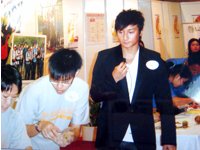 The Environment

Neway values responsible environmental management. We strive to balance the needs of our clients and the interests of future generations through a series of environmental policies:


Promote the use of online exhibitor's manuals instead of mailing printed ones to save paper and envelopes
Send e-invitations to buyers
Reuse plastic exhibitor's badges
Minimize printing of posters, flyers and other promotional materials
Organize used book sales
Collaborate with green groups to educate the public about low-carbon lifestyle
Minimize decoration at the fairs
Minimize business travel
Save electricity and paper in the office